Quality Policy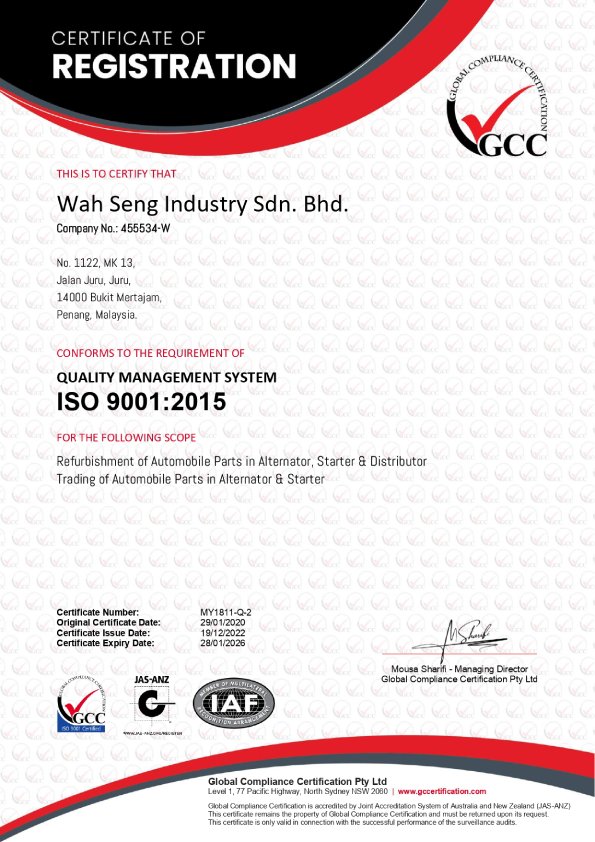 Wah Seng Industry's Quality Policy is quality comes with assurance and commitment when customer satisfaction is always in our mind to achieve WORLDWIDE Recognition.

All brand new and remanufactured alternators and starters through implementing and maintaining an effective QMS in compliance with the requirement of ISO 9001.

Our commitment to quality, every unit of new or remanufactured is repeatedly inspected and tested from sub-assembly to final assembly to ensure that every unit meets our expectation.

Every assembled alternator and starter is tested on highly advanced D&V tester for it functionality. Long life test based on random batch are performed to ensure durability of the units. This set a benchmark for the quality of alternators and starters manufactured by the factory.